Meyer Realty & Property Management, Inc.
Why Professional Property Management?
moA professional property manager can save you money, time and effort in the operation of your apartment building and maintain or increase the value. The City of Madison requires owners to comply with approved applications, lease terms, interest on security deposits if over 1/2 month and many more. For a set monthly fee or a percentage of teh monthly income, Meyer Realty & Property Management provides:
Rent collection: We collect your rents and make deposits to the bank. Rent payments are entered into our resident accounting system and can be reviewed at any time.
Late Rent: The first legal notice for unpaid rent or behavior issues is the 5-Day notice. Rental accounts are entered into Management Plus for Windows. 5-Days are printed on an approved 5-Day form and are delivered timely.
Responsible Management: Care is taken to oversee the property for maintenance as well as complying with City, County and State ordinances and laws.
Eviction Action: We are not attorneys but have represented owners in small claims actions for many years. Court action can be to set up a repayment plan by Stipulation or a straight eviction.
Security Deposit Returns: Security deposits must be returned within 21 days of known move-out. We take digital pictures of damages and cleaning needed. Security deposits are completed to the standards required by the City of Madison ordinances.
Accounting: We can provide: receiving rents, monitoring unpaid rent, payment of operating bills, along with monthly statements.
Make an apartment ready for rerental: In today's competitive rental market your apartment needs to be fresh, clean and in good repair.
Application screening: We screen new rental prospects for: credit, prior housing for the past three years, CCAP for background check, and verification of the amount of monthly income.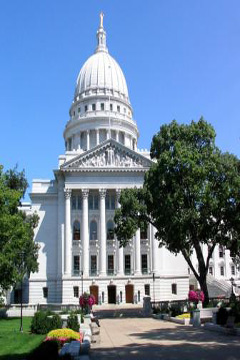 About Us